Services
AMERICAN CARS BUILDING AND RESTORATION
The Beginning
Building a hobby car starts with an assessment of the car's technical condition. While the skilled eye will usually understand the weaknesses, many parts of the car will often have to be removed to see what's in the "bear stomach" in order to better assess the state of the vehicle. Once the car has been scrapped and cleaned of rust and old paint, the actual volume of work will be determined and further plans and calculations can be made.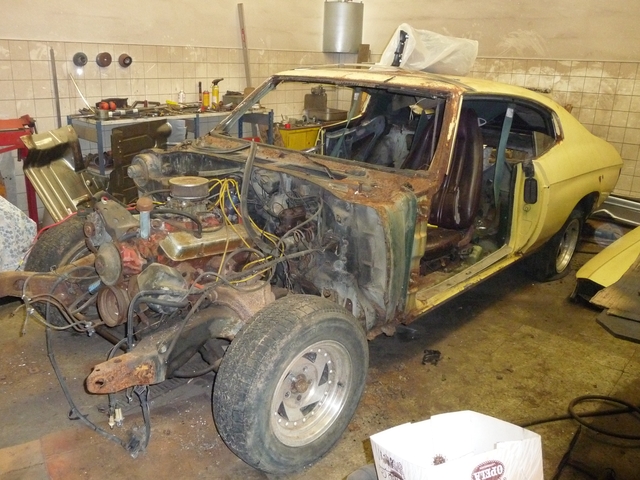 Bodyworks
Once the body is cleaned of rust and old paint, the tinplate takes over. If it is a widespread hobby car, it is likely that all the body parts needed today will be produced as an aftermarket. Less common models do not have them and the necessary parts must be manufactured by themselves. It is time consuming and therefore expensive. When choosing a hobby car, it would be wise to study spare parts availability and price levels.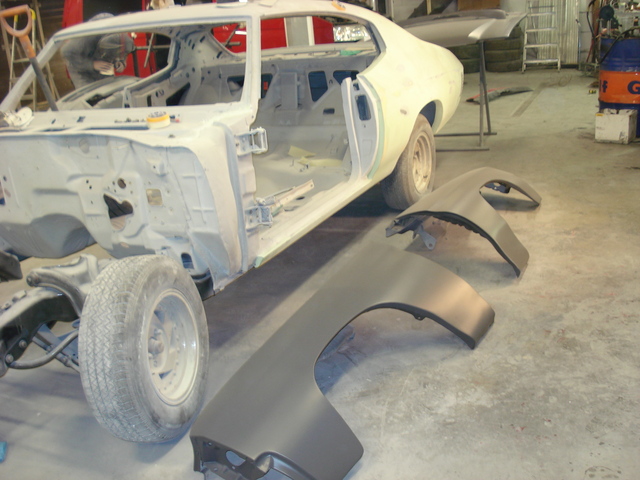 Painting
When the bodywork is welded and the gaps between the door and panels are matched, the body goes to the painters. We don't do the painting ourselves: each shoemaker sticks to his own moldings. It has to be taken into account that a decent painting takes several months. This is necessary to allow all primer and putty layers to dry. Experience has shown that in the case of a quick paint job it is necessary to correct the errors or to repeat the work already done in a few years.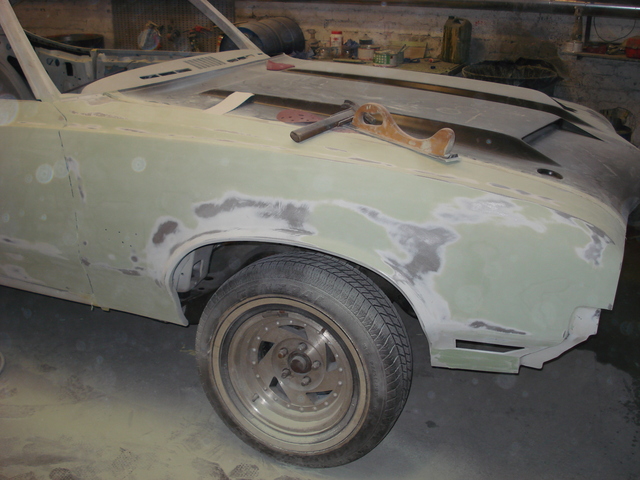 Engine
Engine, that's the heart of the car. Under the hood of course, is the V8. This gives the car decent acceleration and the right sound. The Americans themselves divide the engines into two: small engines up to 6L and large engines starting at 6 liters. The largest engine that has been running in EE is the 632 CID, or 10L. The most powerful engine we've built is the 1200 Hp, 540 CID, methanol-based supercharger.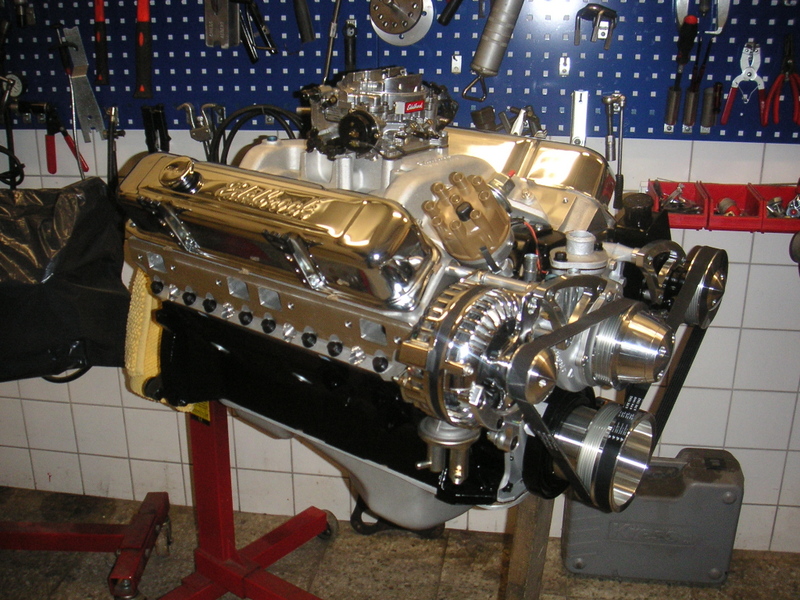 Interior
First, a noise-insulating mat is glued to the car's bottom and firewall. This is necessary to reduce driving noise in the cabin. As the upholstery work is specific, we also leave this work to specialists in their field. Our cooperation partner is SideEffect OÜ. With the construction of the cabin, it's time to think about the audio system. Many cars have been made in such a way, that the only sound is the V8 engine rumbling…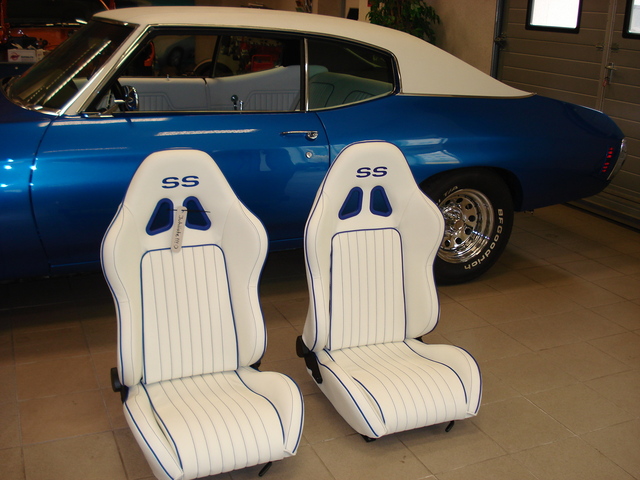 Chassis
In parallel with the cabin work can be started with the chassis with bridges and suspension. The make and model of the car dictate in advance which type of suspension is used. Obviously, the Cadillac is designed to run smoothly and silently, while the Camaro, Mustang and Charger represent the sporty suspension setup.